Damsels and Divas 
European Stardom in Silent Hollywood
Research Seminar: Agata Frymus (University of Ghent), and Q&A with Lies Lanckman
Date: Wed 13 May, 5.30pm
Venue: via Zoom, details of how to join will be circulated once you've signed up via the Eventbrite (booking link below)
In this research presentation Agata Frymus introduces her new book, Damsels and Divas, which investigates the meanings of Europeanness in Hollywood during the 1920s by charting professional trajectories of three movie stars: Pola Negri, Vilma Bánky and Jetta Goudal. It combines the investigation of American fan magazines with the analysis of studio documents, and the examination of the narratives of their films, to develop a thorough understanding of the ways in which Negri, Bánky and Goudal were understood within the realm of their contemporary American culture. This discussion places their star personae in the context of whiteness, femininity and Americanization. Every age has its heroines, and they reveal a lot about prevailing attitudes towards women in their respective eras. In the United States, where the stories of rags-to-riches were especially potent, stars could offer models of successful cultural integration.
Following the talk, there will be a Q&A with Lies Lanckman. If you would like to ask any questions please email charlotte.crofts@uwe.ac.uk in advance, or there will be the facility to ask questions in the chat.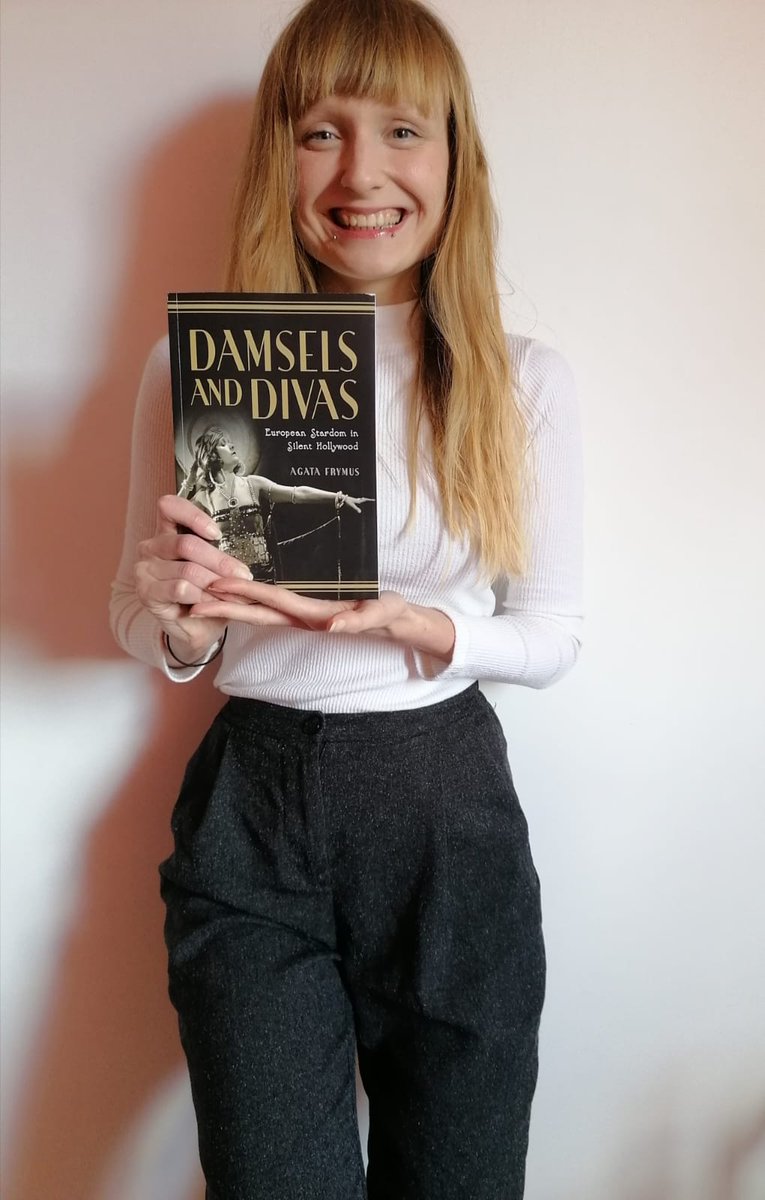 Agata Frymus is a Marie Curie Postdoctoral Fellow at University of Ghent, Belgium. Agata's research concentrates on the relationship between race and silent film. Her work has been published in Early Popular Visual Culture, Celebrity Studies and Cinema Journal.
Lies Lanckman works as a Lecturer in Film at the University of Hertfordshire. She is the co-founder of NoRMMA, the Network of Research: Movies, Magazines, Audiences, and recently finished work on Star Attractions, an edited collection on methodologies for the study of movie magazines. The main focus of her research is Hollywood history of the 1920s-1940s; particular research interests include stardom and fandom, fan magazines, issues of censorship, and the career of Norma Shearer.
This event is supported by UWE Bristol's Moving Image Research Group (MIRGe)